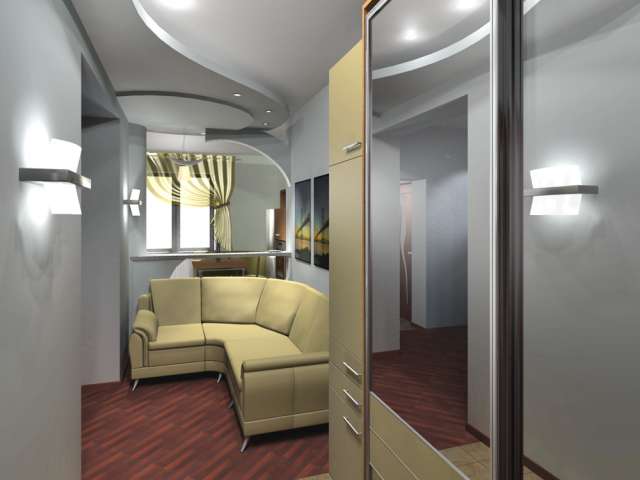 Kaliningrad, Russia
3d interior design, modelling and visualization. 3d дизайн, моделирование и визуализация. Двухкомнатная квартира. Коридор (вид со входа). Дизайн - Лазарева Виктория. Моя первая работа в 3DMAX за деньги. Я решил плотно заняться визуализацией интерьеров. Большая просьба всех кто неравнодушен к развитию 3D-графики оставить свой отзыв по качеству визуализации в Асе или на почту.
Category: Apartments Type: Interior Views: 1341 Date: 21/07/2006
Here you will find the projects and concepts of best architects and designers! The visualization and 3D modeling of these projects executed in various CAD applications. You may learn more about the author and his art-works by clicking on his name. Using the same way, you may go to 3D modeling and texture parts. All materials are free of charge.